Ajmal perfumes, a family-owned fragrance house based in Dubai, is a brand whose name means "most beautiful" in Arabic. With nearly 60 years of heritage and expertise in the fragrance industry , Ajmal  has established a formidable presence in the world and became synonymous with captivating perfumes & beauty products, as well as high quality traditional Arabic and oriental fragrance products for the body & home.
The story of Ajmal perfumes began in the early 1950s in Assam, India, when founder Ajmal Ali first began a modest trading house in the lucrative oudh industry derived from the essence of agarwood trees, oudh can take up to 20-40 years to harvest, and can cost more than tens of thousands of dollars per kilo. As the demand for oils and fragrances made from oudh grew, Ajmal became one of the foremost suppliers of high quality oudh to the Middle East and is now poised for greater international exposure.
Today Ajmal Perfumes, based in Dubai, has grown from a modest trading house into a multi-million dollar corporate entity, managed by the second and third generation of the Ajmal family.
By employing state-of-the-art technology, Ajmals has produced an expansive product range to cater to the varying demands of its international clientele. Through decades of continuous research and experience in the art and technique of extracting pure oils from natural substances, Ajmal has developed a wide range of attars and fragrances. Combining tradition with modernity, the company continues to introduce new age products of quality natural fragrances like Dahn al Oudh, Rose, Jasmin, Sandal, Saffron etc… which are presented to customers in numerous forms ranging from natural concentrated oils, to Eau de Toilettes, Eau de Parfums, in Soaps and Shampoos in attractive packaging that keep pace with ever changing trends in international markets.
After years of research and studies, Ajmals has produced a special line of perfumes, MARYAJ, a special range of budget-priced perfumes with special formulas and ingredients that appeal to its growing global customers.
Ajmal's constant innovation and quest to provide its customers with unique and exclusive shopping experience had led to the introduction of innovative retail concepts like 'My Inspiration' and 'Ajmal Eternal'. This has widely been received and appreciated by fragrance lovers across the region reinforcing Ajmal's strong hold in the regional perfume industry.
Now, with over 100 exclusive retail outlets across the Middle East, and hundreds of dealerships and new stores across the globe, Ajmal vision is to be more globally recognized Luxury Brand enriching their customers' Lifestyles by encouraging Creativity, Innovation & Continual Improvements.
Visit  http://www.Yemen-Shop.com For wide selcection of great Ajmal perfumes, Oils, incense and other fine products.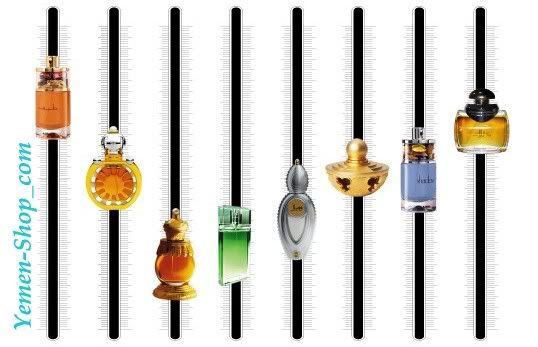 Disclaimer:
This site and its contents are not associated with Ajmal Company. For the official site of the company, please visit http://www.Ajmalperfume.com